Property Casualty 360: TEKRiSQ's 5 Myths About Insuring Cyber Risks
October 8, 2021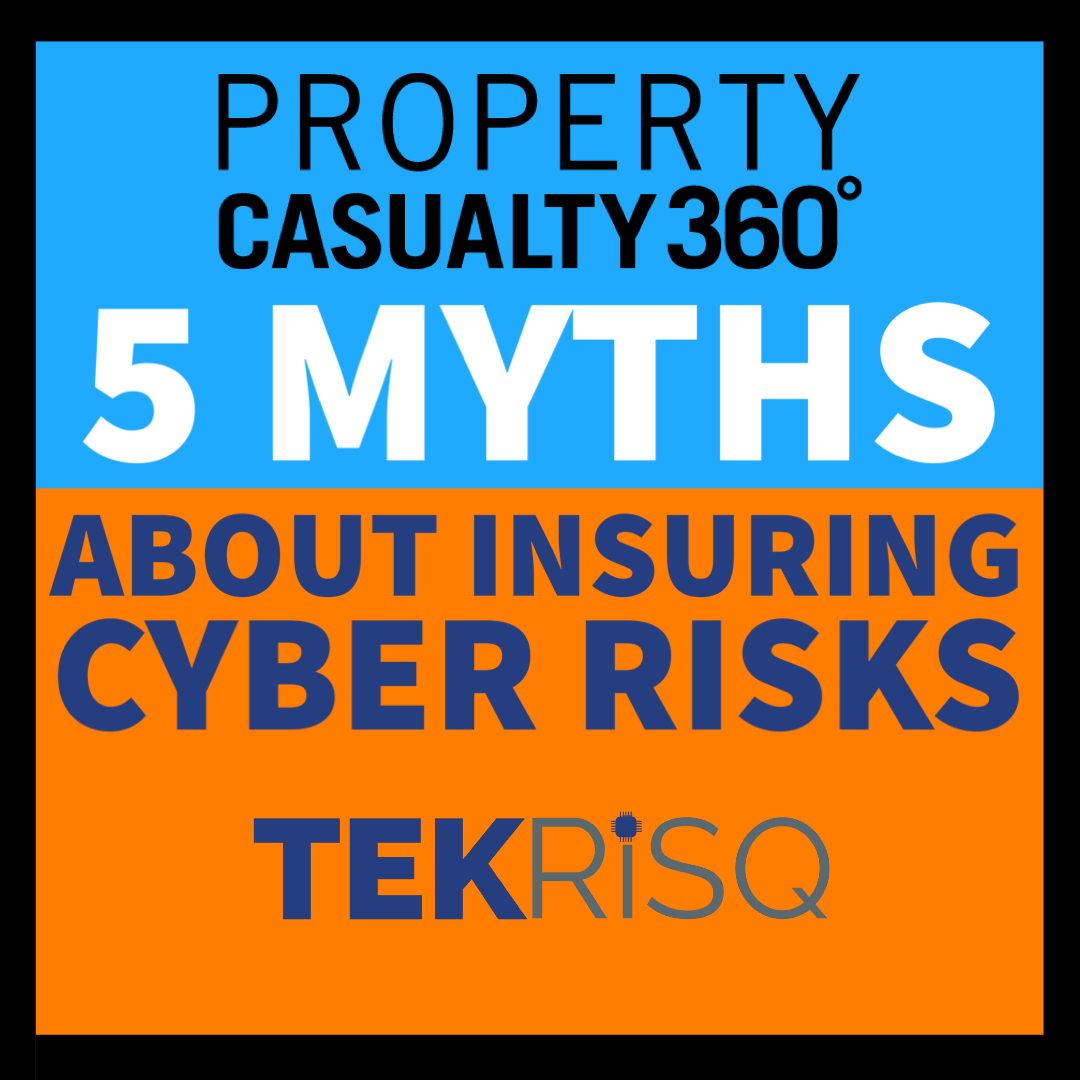 Do you know these five myths about insuring cyber risks?
By Dean Mechlowitz | October 07, 2021 at 12:00 AM
Independent agents and brokers serving small and medium-sized businesses (SMBs) must keep up with twists and turns in cyber risk and cyber insurance. If they don't, their clients and prospects can turn to "do it yourself" or other less-than-adequate tools to evaluate and report cyber information about their companies.
To combat this, read the above slideshow for the five myths about cyber risks, along with more relevant information that agents can share with clients.
Dean Mechlowitz is co-founder of TEKRiSQ, a firm that transforms small and mid-sized business cybersecurity preparedness to simplify the way organizations protect themselves. As an enterprise software and tech-focused sales leader in insurance and other industry sectors, Mechlowitz has worked with startup firms and Fortune 100 companies. He is a cybersecurity authority with experience auditing large enterprises for NIST (National Institute of Standards and Technology) performance. He can be reached at dm@tekrisq.com. 
https://www.propertycasualty360.com/2021/10/07/do-you-know-these-five-myths-about-insuring-cyber-risks/