NetDiligence OCT 10-12, 2022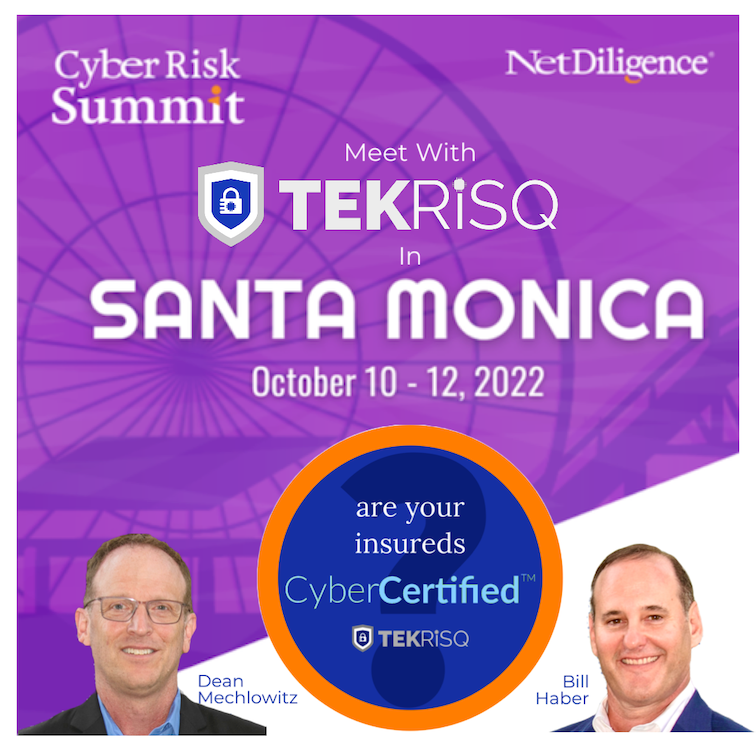 Meet TEKRiSQ Co-Founders Dean and Bill in sunny Santa Monica for the NetDiligence Cyber Risk Summit. Here we will be sharing how our CyberCertified process gets amazing results for agencies and their market partners.
BOOK A TIME TO SPEAK HERE
We look forward to speaking with you in-person!