Fantasy Island Friday: Episode 1
Story by Bill Haber / September 24, 2021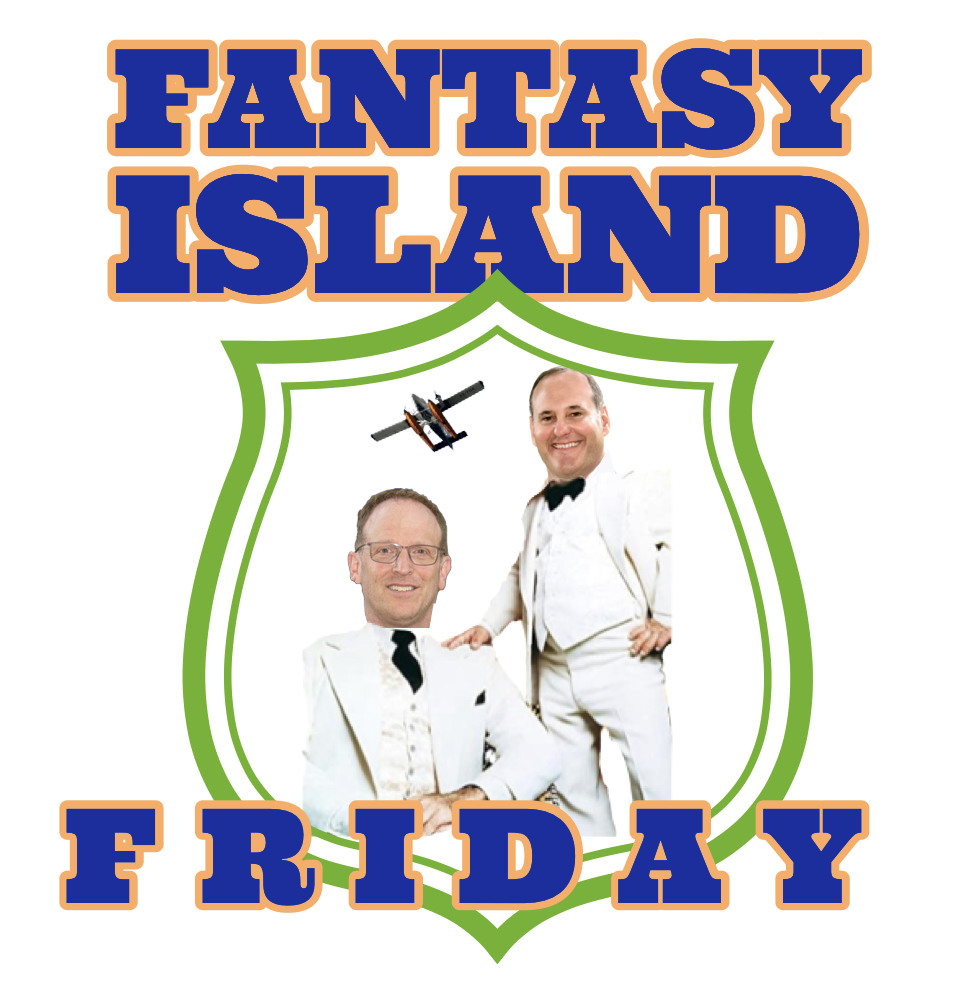 An opportunity to laugh at the pervasive myths in the cyber insurance industry.
EPISODE 1: Client Passions for Completing Applications
In this episode, we indulge one of the insurance industries greatest fantasies of all… the belief that insurance clients everywhere absolutely adore the process of completing your Cyber, Crime and Errors & Omissions insurance apps. 
On this day we join our dear guest Joseph, an Operations Executive at the prestigious firm of Dewey, Cheatham & Howe in lovely Dover, Delaware.  Joseph and his wife Debbie have come to relax and find an escape from the demands of busy corporate and family life. Joseph can't seem to disconnect lately, and his loving wife has booked this trip to help him snap out of it, disengage and have a little fun like they used to all those years ago. Debbie has planned island tours, snorkeling, native cultural events and more. Joseph has shown little interest in much beyond his work, however, and this trip is no exception. He brought his laptop, his satellite phone for coverage anywhere on earth, and has his insurance agent Sarah on speed dial. He was privately thrilled to discover an alcove in the resort's library, where he can position himself to dig into what he's really most excited about on this trip… completing the insurance paperwork required for his firm to obtain sizable limits on technology-oriented risk coverages. 
You see, Joseph loves working on insurance applications. It's his passion in life, and nobody can take that from him. Not Debbie. Not his agent Sarah, despite her efforts to try. Not even her Account Managers who insist it's part of their responsibility! He's like so many clients you all probably have, who share this feverish passion. In fact, they grow eager by the day to review the latest version of apps, the mountain of challenging technology questions presented, and especially the inevitable supplemental form that really throws the curveballs at them. And the best part of a hardening market with limited capacity is this… the clients are presented with 20+ apps from different markets, each with unique risk appetites! Wow! This promises to keep Joseph buried in homework throughout the trip.
As the week progresses, Debbie grows frustrated with Jospeh's unwillingness to participate, get some sun and relax. She continues to explore the island on her own, growing more lonely while Joseph feverishly labors away at documentation. As Debbie becomes friendly with the native population and begins to develop new relationships with her hula group, Joseph is laser focused on Chubb's ransomware supplement, Beazley's Social Engineering exclusions and his old favorite, the NetDilligence Online Cyber Self Assessment. Towards the end of the week, his pasty white self begins to realize that he hasn't seen Debbie in a few days. In fact, if his memory serves him well, she hasn't stayed at the hotel the last few nights, and he's beginning to notice the other guests whispering around him. Finally, on the last day of the trip he reluctantly tears himself from his alcove to search for his Debbie, only to discover she's taken up with a muscular fire dancer named Kimo in a tree hut on the other side of the island. His attempts to win her back by apologetically shouting from below about the damn Everest RE tower positioning fall on deaf ears, and he's washed away by a flash flood. Unfortunately, the resort did not carry this unique coverage, and we never hear from Joseph again. Debbie and Kimo, however, do take advantage of the round-trip tickets and return to Dover, where she collects handsomely on a term life policy, becomes a travel agent and Kimo a certified fitness trainer, and they live happily ever after.
THE MORAL OF THIS EPISODE:
Only on Fantasy Island is this a reality. In the real world, nothing could be further from the truth. Don't ever believe that clients enjoy this growing nightmare. Nobody is giving up their life, their wife or their precious time to prioritize these endless homework assignments used everywhere. We simply need a better way to bind. The insurance industry needs more efficient ways to engage clients, identify risk efficiently and capture critical data in unique ways that bring more reliability to the process. 
TEKRiSQ transforms what is often a 30-day laborious process into a 30 minute client conversation that yields amazing results.