BiG I InsurTech Summit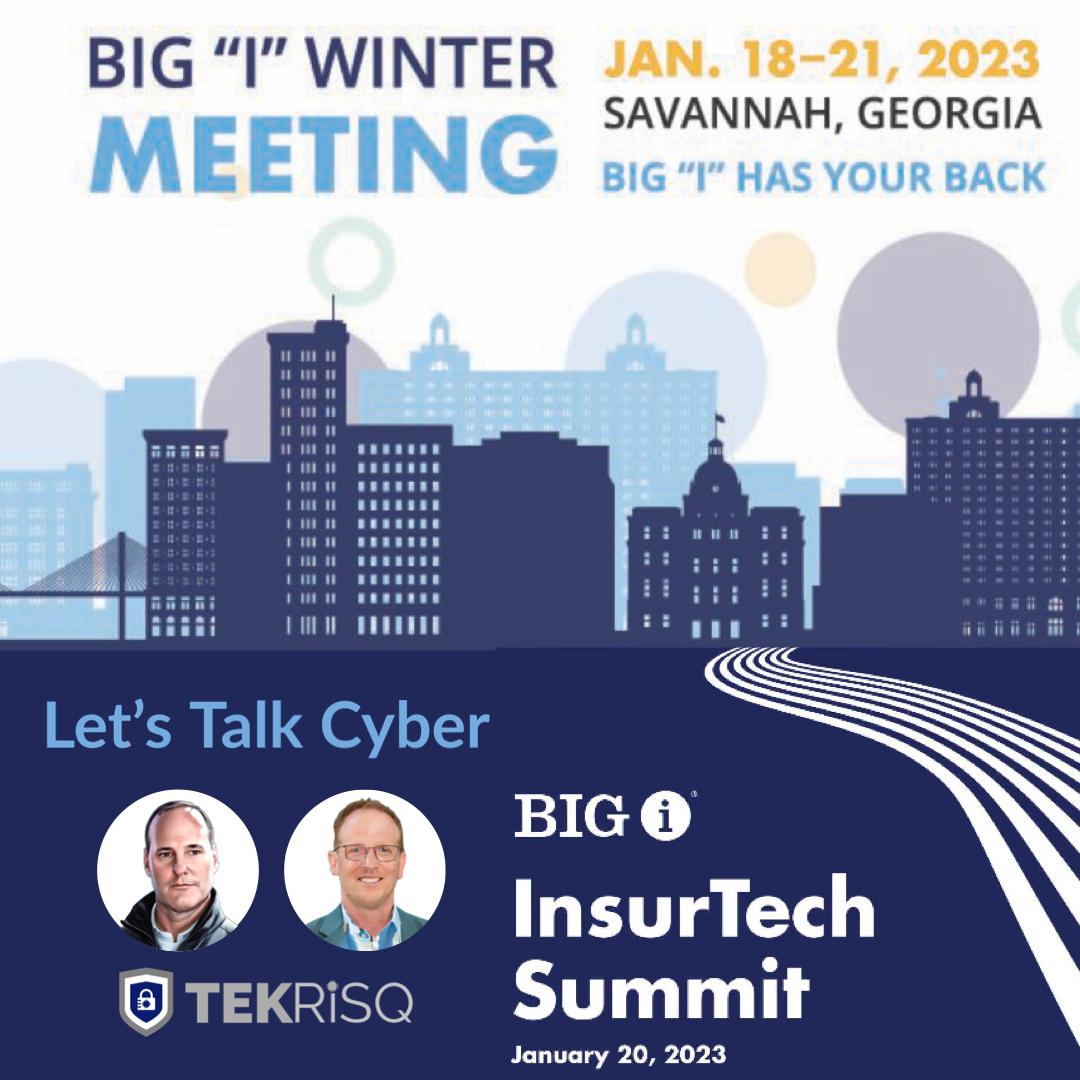 January 20, 2023
Meet TEKRiSQ Co-Founders Dean and Bill in Savannah for the BIG I Agents Council for Technology InsurTech Summit 2023 during the BIG I Winter Meeting . Bill will join a Pre-Summit Podcast speaking on Cyber Risk initiatives that agencies can adopt. We will also be meeting with Trusted Choice agencies sharing how our CyberCertified process gets amazing results for agents and their market partners.
The 90-minute InsurTech Summit will feature two panels of groundbreaking InsurTechs, forward-thinking agents and other digital thought leaders in the independent agency space. It will be the first in a series of events held throughout the year to encourage independent agents and brokers to learn about and embrace the game-changing InsurTech technology that is increasingly available to them.  
Schedule and Agenda
Pre-Summit Podcasts
Location: The Westin Savannah Harbor Golf Resort & Spa.
9:00 a.m. to 11:00 a.m. Podcasts on the Patio. Featuring InsurTech Summit panelists and other special guests, hosted by an all-star cast of independent agent channel podcast personalities! All Big "I" Winter Meeting attendees are invited and encouraged to stop by.
InsurTech Summit
Location: Savannah Convention Center; Chatham Ballroom B, 2nd floor
11:30 a.m. – 12:00 p.m. Lunch
12:00 p.m. – 12:40 p.m. Panel 1: Demystifying InsurTech: Opportunities and Challenges Facing Agencies Today
More details are available here. We look forward to speaking with you in-person!